Highest standards in industrial collagen manufacturing!
Certified manufacturing for safe collagen products
The significance of collagen biomaterials in biomedical research and development is on the rise and with it the demand for dependable high-quality products. As manufacturer of premium biomedical collagen Viscofan BioEngineering has established an industrialized, standardized process that puts quality first. This holds true not only throughout production and in every step of QM and QC, but also in customer service and support.
We stand for biocompatible, safe, and reliable collagen products. This commitment has been established in 90 years of manufacturing experience.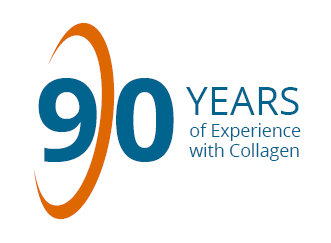 Our quality management ensures optimal purity, structure, and biological safety from batch to batch. The in-house production process starts with traceable bovine raw material with negligible BSE risk and covers the entire workflow from processing of the skin splits to the ready-to-use collagen product.
The industrial manufacturing together with a thorough quality control management system according to DIN ISO 9001 or DIN ISO 13485 for medical grade Viscolma® collagen suspension ensures the consistent high quality of all our collagen-based biomaterials. The Master File documentation (MAF) for Viscolma® facilitates FDA-compliant product developments.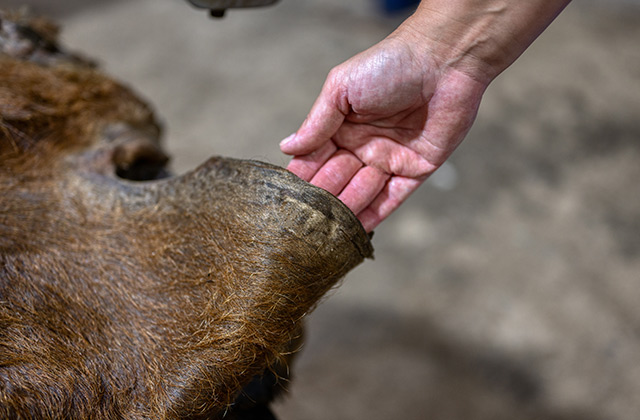 Starting with safe bovine sources
We obtain our bovine raw material for medical applications solely from veterinary-controlled herds in countries where BSE risk is negligible (Category A countries). The feed stock is free of genetically modified organisms (GMO-free). For our collagen products we use bovine skin that has been classified by the World Health Organization (WHO) as Lower-infectivity tissue (same level as milk). We source our collagen from animals with full traceability and keep the raw material strictly separated in all processes to minimize any risk of cross-contamination.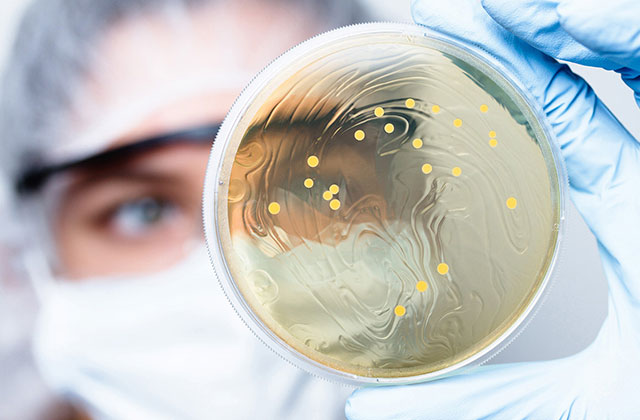 Ensuring purity throughout the process
The constant monitoring of our industrial purification, filtration and manufacturing processes ensures the production of ultrapure, biocompatible collagen products.
Our routine quality control includes chemical, physical and biological assays as well as microbiological analysis, including the determination of endotoxin levels.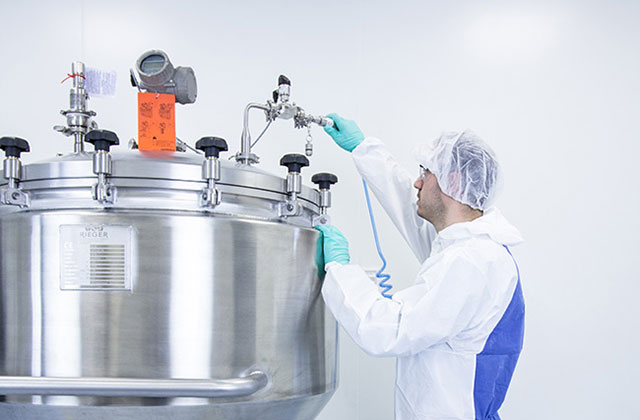 Cleanroom manufacturing of medical grade collagen
All medical grade collagen products are manufactured in Viscofan BioEngineering's cleanroom facility under a certified quality management system according to the EN ISO 13485 norm. Our analytical controls follow the guidelines of ASTM F2212-02, a standard guide for characterization of type I collagen as starting material for surgical implants and substrates for tissue engineered medical products (TEMPs).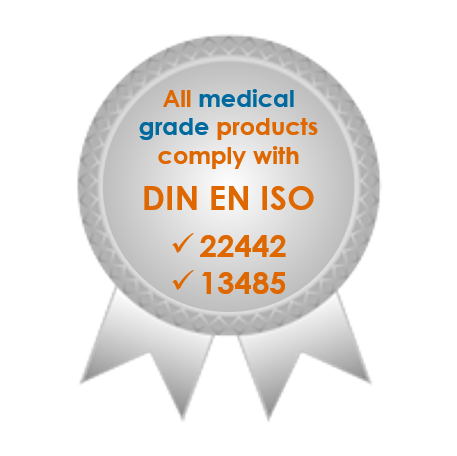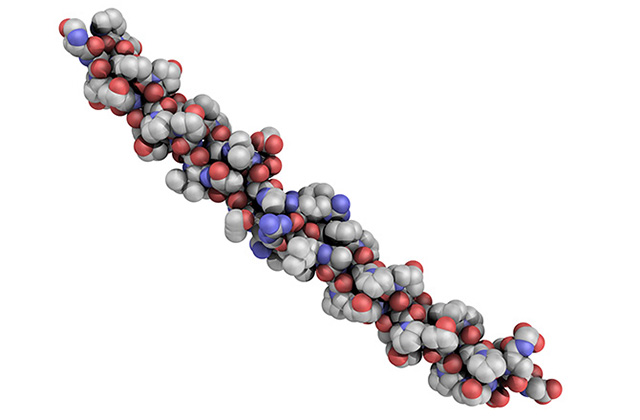 Delivering constant collagen fiber structure
Our proprietary manufacturing yields unparalleled long, intact collagen fibers that enable the extrusion of ultrathin, elastic and very strong membranes without the addition of stabilizing chemicals. The gentle process preserves the in vivo-like structure of the fibers resulting in excellent biocompatibility of our collagen materials.
At Viscofan BioEngineering we understand the importance of using the same type of collagen for routine applications. Therefore, no matter which form of collagen we offer (fibrous scaffolds/ membranes, fibrous collagen gels, or soluble collagens) we deliver consistent collagen fiber structures to our clients. We achieve this consistency through process standardization and deep knowledge of collagen processing.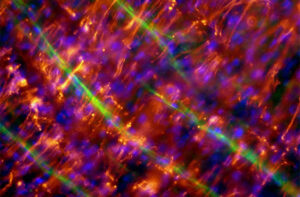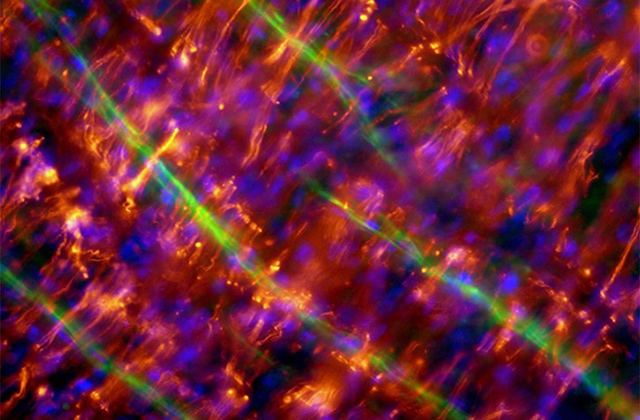 The external validation of our products by cooperation partners has confirmed the excellent suitability for basic research applications in cell culture, tissue engineering and regenerative medicine. In addition, the high biocompatibility of our collagen I membranes has been demonstrated in several in vivo implantation studies in animals.
What are your quality needs?
Contact us : +49 6201 86 358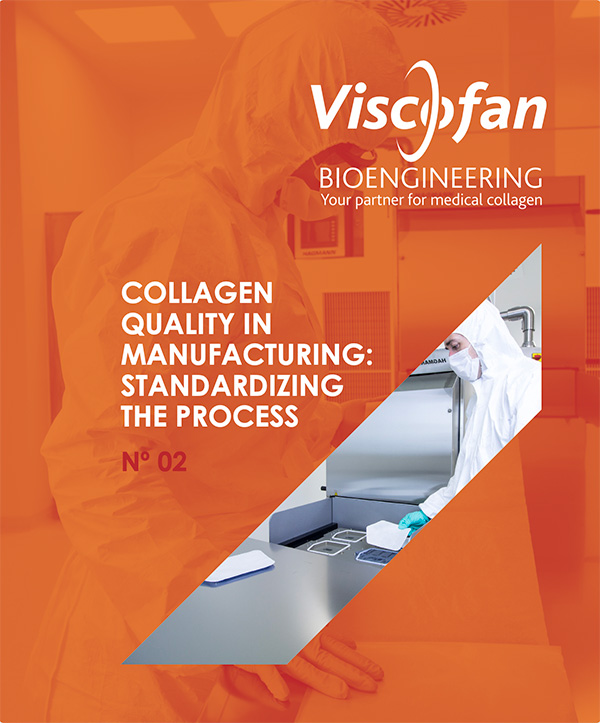 Ebook on standardized collagen manufacturing
Let the author introduce you to essential quality requirements for collagen scaffolds designated for biomedical R&D
Discover the diverse challenges in processing of animal raw materials
Learn about production processes, quality monitoring and standardization efforts of the industry
Get a glimpse behind the scenes of collagen manufacturing at Viscofan BioEngineering
Enjoy the easy-to-read format, downloadable as PDF