Where biomedical collagen manufacturing begins
Intact native collagen type I fibers as universal starter for any cell scaffold

Manufacturing of high performing collagen matrices for regenerative medicine or tissue engineering research or medical development requires a premium raw material. Viscofan Bioengineering's Collagen Gel™ is a pure, native collagen blend comprised of 100% type I bovine collagen that has been developed as a universal starting material for most collagen applications.
We have extracted and purified native collagen fibers from New Zealand bovine hides into a 5% solid gel that can be processed to any product with tailored features, thereby enabling the development of innovative, individual solutions for regenerative medicine, tissue engineering or medical device technologies.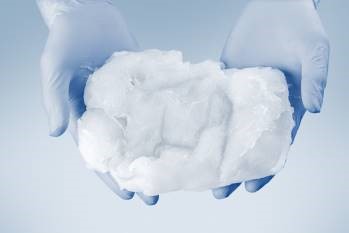 Order information Collagen Gel™
James Murray
Biomedical Business Manager
Viscofan BioEngineering /
Viscofan USA Inc.
| VWR-US Cat. No. | Description |
| --- | --- |
| 76518-108 | INSOLUBLE FIBRILLAR COLLAGEN GEL- 0.5 kg |
We deliver bulk!
50 and 220 drums available. Please contact James Murray directly.