ADVANCED THERAPY MEDICINAL PRODUCTS (ATMPs)
"Breaking new grounds in regenerative medicine"
ADVANCED THERAPY MEDICINAL PRODUCTS (ATMPs)
Breaking new grounds in regenerative medicine
The vision of regenerative medicine is to replace or repair tissues, damaged by disease, injury, or age as an alternative to conventional drug or physical therapy. Advanced therapy medicinal products (ATMPs) based on stem cells or tissues offer groundbreaking new opportunities for tissue regeneration.
Based on the Collagen Cell Carrier®, Viscofan BioEngineering has developed a thin collagen membrane for implantology as a combined ATMP. The biocompatible, suturable scaffold can carry therapeutic cells or provide a natural matrix for the cellular recolonization of severely damaged tissues.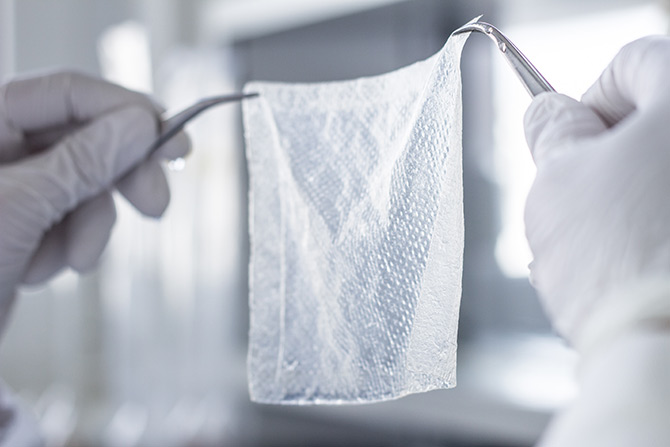 Our goal is to develop novel therapies in cardiology, urology, dermatology and dentistry based on our collagen I based membranes together with academic and clinical partners.


Novel therapy for cardiac insufficiency – a collaborative clinical development
REFERENCES
Arana M et al., 2013; Arana M et al., 2014; Valarmathi et al. 2018; Lopez-Diaz de Cerio A et al., 2021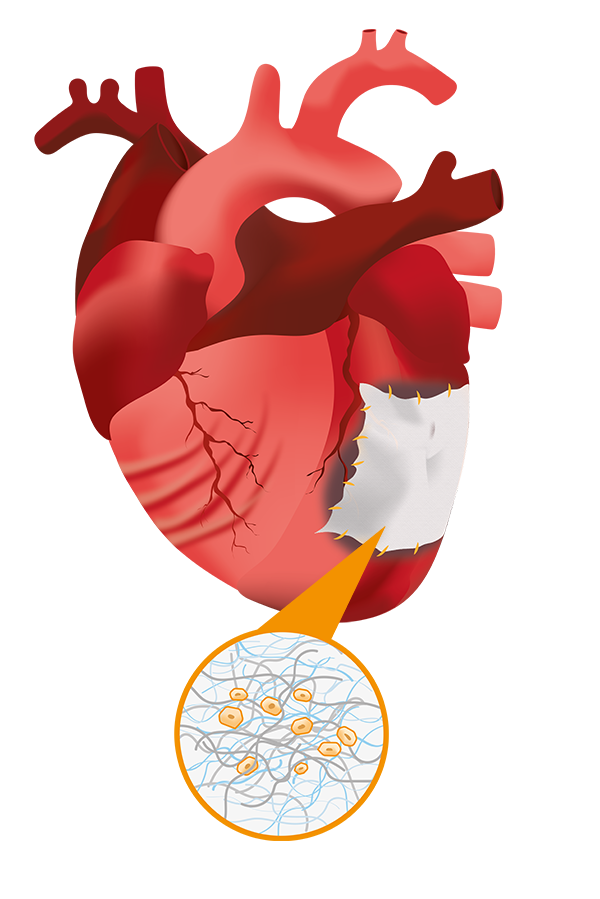 "In contrast to existing approaches where cells are injected into the heart tissue, the cells previously attach to the collagen matrix and form a robust cell-matrix association that is then sutured directly to the site of the damaged tissue. This enhances cell survival and their local-specific efficacy and resulted in enhanced elasticity and vascularization of the affected heart tissue in preclinical tests. Consequently and most importantly, also heart functionality was significantly improved."
Dr. Fernández-Avilés
Principal Investigator, Hospital Gregorio Marañón, Madrid / Spain